Shopping Cart
Your Cart is Empty
Thank you for your business!
You should be receiving an order confirmation from Paypal shortly.
Exit Shopping Cart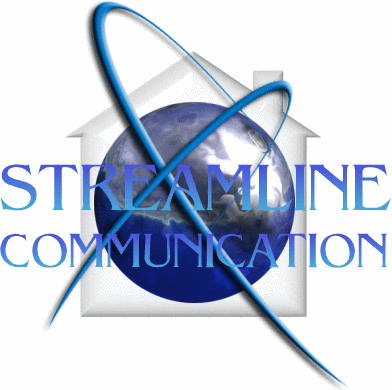 STREAMLINE COMMUNICATION OF DENVER, COLORADO
Audio, Video, Structured Cabling, Video Surveillance, Prewire, New Build, Home Theater, TV, Wall Mount
TV Wall Mount, Denver, CO
Installation, Denver, CO
Cabling, Wiring, Prewire, Retrofit, TV, Home Theater, CCTV, Audio, Video, Voice, Data, Remodel, Construction, Home Build, Structured Cabling, Smarthome, Security Cameras, Surveillance, Pre-Wire, Speakers, Whole Home Audio, Lakewood, Colorado, Denver, CO, Littleton, Arvada, Golden, Wall Mount.
4 Reasons to Pre-Wire your Home!
Building a new home?
Remodeling your current house?
Chances are good that your builder or contractor has mentioned pre-wiring. You may be wondering if this is something you want to add to the punch list, so let's talk about why pre-wiring makes good sense.
Considering pre-wiring?
Future-Proof Your Home
It's true that we can't plan for everything the future will bring. We do, however, know what types of wiring will be most useful. Pre-wiring also allows homeowners a little room for growth. Perhaps you don't want surveillance cameras right now, but with the proper wiring in place you can add them in a snap.
Resale Value
Maybe you're not an audiophile, but the next person buying your house could be. When buyers are making the tough decision about which house to buy, the home that gives them flexibilty and options for home theater, communications and security needs will show better than non-wired comparable homes.
Hide Wires
Prewiring not only hides cables, it allows you to create a centralized hub. You can stack and store equipment, like AV receivers and amplifiers, in one place. Better yet, you can have it all located in a conveniently located closet or cabinet that is out of sight.
Protect Your Paint Job
You can retrofit a home with wiring. It's not an incredibly complicated process, but you may have to open up walls to get the job done. If repairing drywall and repainting is not high on your priority list, consider running the wires before those walls go up.
Some homeowners try to skip the pre-wiring step, claiming they can handle their needs wirelessly. While it's true that more and more data can be transmitted wirelessly, not everything can. Consider your home theater or even more straightforward TV viewing needs. These days, with DVRs and satellites providing the ability to record, store, and watch multiple shows on multiple TV's, wires are more important than ever.
But there's much more to pre-wiring than setting up amazing home theater systems. With the proper wiring in place, you can control systems all over your home. Here's a partial list of systems that can benefit from proper pre-wiring:
Home theater and entertainment
PC and internet networks
Phones, door-phones, and intercoms
Security, including surveillance cameras
Once you decide to pre-wire your new build or remodel project, Streamline can help you put together the perfect plan for your home.
/